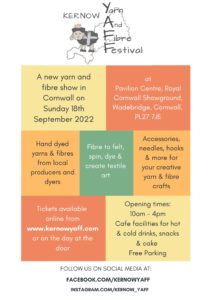 Have you seen any of our KernowYAFF 2022 posters yet?
They will be popping up in local yarn and craft shops near you very soon.
Why not call in and see if the shop has a leaflet for you about the show to take away with you. If they have run out, you could always take a photo of the poster on your phone as a reminder of the date and details.
We don't want you to miss it or forget!