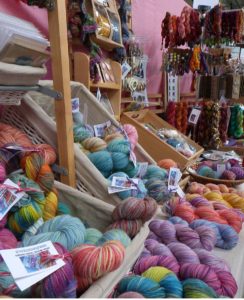 Our Exhibitor List includes everyone who will be at the show this year.
We have an exciting and varied selection of indie dyers, weavers, felt makers, spinners, & yarn and fibre producers – many from Cornwall and Devon, but a few from further afield too!
Why not check the list to see if your favourites are coming along, and find some new ones too; there's so much to choose from!